8 DAYS OF MIND BODY BALANCING
yoga | spirituality | history
Excite your Senses
Discover the ultimate in spiritual, cultural, and eco-adventure travel. Israel is perhaps one of the most sacred places for the many of the world's faiths and civilizations. Join our small, intimate group and our local hosts in a rare and unique retreat experience of the Real Israel.
Meet inspiring, creative locals (both Arab and Israeli) who will share their passion, experience and personal points of view; practice yoga and the Art of Being Present as you walk, swim, eat, connect, travel and soak in the rich diversity of this ancient land and its inhabitants.
Our journey will lead us into the historical and spiritual highlights of Israel, as well as off the beaten path gems in natural, archeological and urban settings.
Our local host, Avishai, will introduces you to his colorful family, friends and unique communities of creative and inspiring folks of different religions and ethnicities.

THE DETAILS:
SLEEP | 5 nights in a boutique hotel in Rosh Pina, 3 nights in boutique hotel in Jerusalem
YOGA | Daily asana yoga classes, meditation, breath work
EAT | 3 daily delicious, healthy Mediterranean meals
ADVENTURE |Daily hiking and swimming excursions; Sea of Galilee, Jordan River, Dead Sea
CULTURE |Entry to historical/spiritual sites, tour of cities of northern Israel, Kibbutz and bee farm tour, experience local markets, private hosted meals and cooking classes

DATES:
August 25 - September 2, 2018
LOCATION:
Galilee - Golan Heights - Nazareth - Jerusalem, Israel
Cost:
$3450 Shared Room
$3950 Private Room
Deposit: $750
culture & food
Experience an authentic Kibbutz
Integrate into one of the most well known communal living models at Kibbutz Kfar Hanassi with Avishai and his parents, who have been active Kibbutz members since 1960. Meet local artists and activists, including Elder Pioneers, who founded the Kibbutz at 1948. Swim in the gorgeous Kibbutz swimming pool, craft silk scarfs with Reggi Pearlson, an accomplished artist and teacher, and learn how to prepare the famous Israeli Shakshuka (a beloved vegetable stew and eggs dish) with Jason Pearlson.
Tour a Bee Farm and Winery Accompanied by a local friend, educator, and a Bee Farmer, we will visit productive Bee Hives along the shore of the Jordan River, taste the aromatic honey, and experience a truly sustainable operation.
We will meet local Druz friends in their villages at the shoulder of Mt Hermon, and enjoy a home cooked traditional meal, while learning about their unique tradition and political situation.
We will hike to a pristine fresh water pool and waterfall, where we can bathe and explore.
After, we will visit an artisan local winery, and taste some of their splendid quality wines.
 
Explore Middle Eastern Markets and Bedouin Dinner Party
Get ready to engage all your senses in the colorful, multi-cultural markets of Israel. Products sold and traded in this hectic market place will be enjoyed as we dine Bedouin style. Imagine belly dancers, exotic food, and eating on rugs laid over the floor.
Musical Shabbat Service
We will participate in a lively Musical Shabbat Service of Nava tehila, a New- Age, egalitarian, all inclusive Renewal Jewish community, headed by Rabbi Rut Gan Kagan.
Our festive Shabbat Dinner will be prepared and served by our friend and guide Hanni, at her home, where we will meet some friends who know Jerusalem from the inside out, and can tell stories and intelligently answer difficult questions about politics, conflicts and challenges of modern Israel and Jerusalem.
 

 
Mystical Sites
Rosh Pina - Art and Food
The clear, cool mountain air of Rosh Pina and the vistas it affords across the Golan Heights, Mount Hermon and Hula Valley make it a popular destination in the North. Now a thriving artists' colony and gateway to many nearby cities of interest, many bed-and-breakfasts and luxury boutique hotels are tucked among its restored stone houses, and pubs. We will explore the charming neighborhoods and dine with local families in their homes.
Zafed - Birthplace of Kabbalah
Since the 16th century, Zafed has been considered one of Judaism's Four Holy Cities; since that time, the city has remained a center of Kabbalah and Jewish mysticism. We will walk the charming ally ways of the Old City, visiting the lovely art galleries, old Synagogues and meet with a local Artist/ Kabbalist for an introduction to Kabbalah.
Nazareth - Sacred Biblical Sites For two thousand years Nazareth has been closely identified with Christianity and has attracted millions of pilgrims from around the world. Nazareth is also Israel's largest Arab city and as such serves as a major cultural center. Over the past decade the historical Old City has been extensively renovated, preserving and restoring the architectural beauty and unique character of its narrow lanes and alleys. We will spend the day exploring all Nazareth has to offer.
Jerusalem - Multicultural Epicenter
A local guide will invite us to explore the different neighborhoods of Jerusalem, with a personal walking tour through the history, religions, cultures, and stories of this complex city. Experience the Old City, with its Muslim, Jewish, Christian and Armenian quarters.
We will visit the Western Wall, tour below the street surfaces, walk along walls and on rooftops, meet Peace Activists, shop at the dazzling Suk (Old Market), and visit the holy sites of the 3 local religions.
Friday is also an exciting day to visit Machane Yehuda market, where we will have lunch in one of the many small, family style restaurants.

 
Eco-adventure and Wellness
The Dead Sea
Our experience will begin at Nachal Arugot, a surprising oasis close to the Dead Sea, offering a different view of the hot, arid, harsh Judean Desert. From there we will explore, have a picnic lunch, and later enter for a dip in the saltiest and lowest lake in the world, known for its healing properties.
Swimming
Each day in northern Israel we will have the option to enjoy a splash and opportunity to cool down in a variety of watering holes; from the Kibbutz swimming pool, River Jordan, to mountain pools, to the Sea of Galilee and the Mediterranean Sea.
Hiking
Our mornings will combine hikes in the Golan Heights, exploring local agricultural projects, and boat and beach excursions.
We will drive to the Northern border of Israel with Lebanon, exploring the caves of Rosh Hanikra, and end up swimming in the sunset drenched shores of Achziv beach.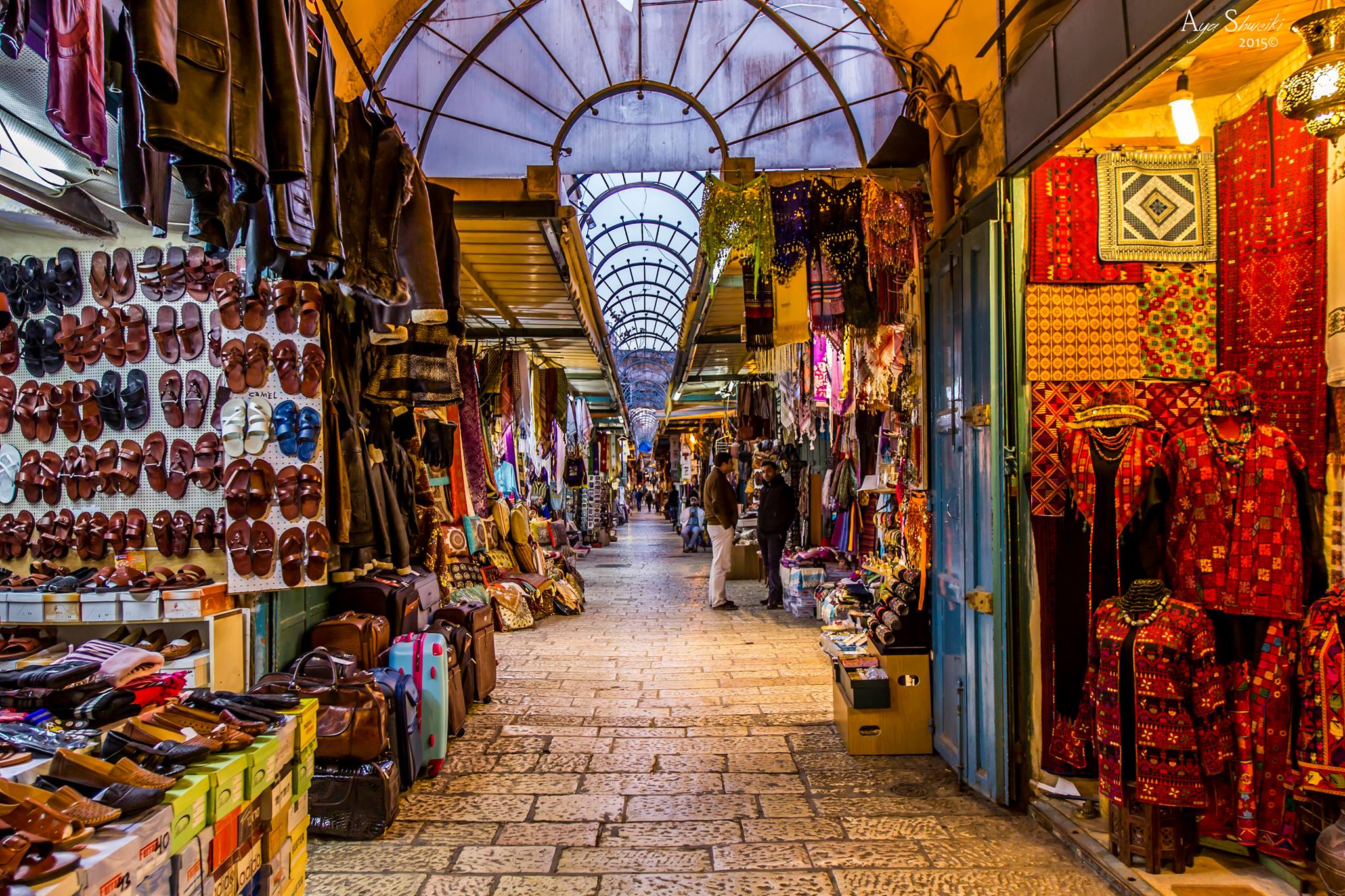 ACCOMMODATIONS
Rosh Pina (5 nights) Hameiri Estates
Hameiri Estate's historic 135-year-old stone house, stands at the highest point of Old Rosh-Pinna. The house with its arched ceilings, is surrounded by an orchard overlooking breathtaking views of the Hula Valley, the Golan Heights and Mt. Hermon. Spacious air-conditioned guest accommodations are geared for pampering our guests in distinct and cozy rooms. Each room is totally unique. All offer fully accessorized kitchenettes, quality-beds, Jacuzzis and comfortable lounging. Two outdoor hot baths provide scenic relaxation. Outdoor sitting areas overlook an ever present splendid view. Our pleasant rooms and fine service combine with wonderful vistas in creating a memorable Galilee vacation.
Jerusalem (3 nights) The Scott's Guest House
Today, the Scottish Guesthouse is your home in the heart of Jerusalem. It offers a combination of comfort, location, and style. Looking across the Hinnom Valley to the Jaffa Gate, with a spectacular view of the old and the modern city, it is within easy walking distance of both. It is owned and managed by the Church of Scotland and is an ideal base for pilgrimage, business, or tourism.
Delicious cuisine
Each meal will be an experience of wellness, celebrating the abundance of local fresh products and the healthy mediterranean/ mideastern couisne.
As a passionate Chef and foodie, Avishai will introduce creative, delicious, clean and healthy chioces of foods in each meal. Some meals will be prepared and served by other passionate food artisans, served in the intimacy of the home and family, while other meals will be served in authentic, down to earth, choice eateries and restaurants, in villages, towns and cities.
TRAVEL
AIRPORT TRANSFER; Our pick up will be at the Ben Gurion international airport in Israel. The shuttle will depart from the airport between 4-5p.m. Should you arrive earlier or later than the set pick up time, please contact Life Force for additional transfer options.
Life Force can help you with booking information for the best travel and flight itineraries, hotels, restaurants, and activities during your stay.
We are partnered with a premier travel agency that will make your travel planning stress free. Exito is 100% focused on air and is the leading flight consolidator for the adventure travel industry. For over 20 years, they have specialized in bringing a personal and seamless experience to booking international flights. At no extra cost to you, they can assist you in finding the routes and flights that best fit your needs. Click their logo below to fill out an inquiry form.
A valid passport is required for all foreign visitors to Israel. In preparation for your trip, please read our Travel Planning Guide for important tips and information. Life Force recommends purchasing "Cancel For Any Reason" travel insurance in the unlikely event of a trip cancellation due to low enrollment.