Life Force proudly Partners with iThrive Yoga
the Experience
iThrive Yoga and Life Force are thrilled to be bringing this extraordinary retreat and opportunity of a lifetime! Join us for a truly magical and extraordinary adventure into the heart of the Sacred Valley of the Incas. This is a trip with meaning and purpose and is bubbling with adventure, beauty and rich history as well!
When: September 23-October 1, 2017
Destination: Sacred Valley, Peru
Included:
8 nights accommodation
Daily yoga classes
3 daily Andean inspired meals
Shamanic Sound Healing Journey
Trek to ancient ruins of Moray
Welcome Despacho Ceremony
Hike to sacred Mt. Chicon with traditional Shamanic
Purification Ceremony
Live demonstration of artisan textile work
Trip and overnight to Machu Picchu
Seva project
All ground transportation once you reach Cusco
Cost: airfare not included

$2200 Shared Room
$2900 Private Room
Required Deposit: $750
Early bird Earth Day Special: receive $108 off through April 23rd. Use promo-code earthday when checking out.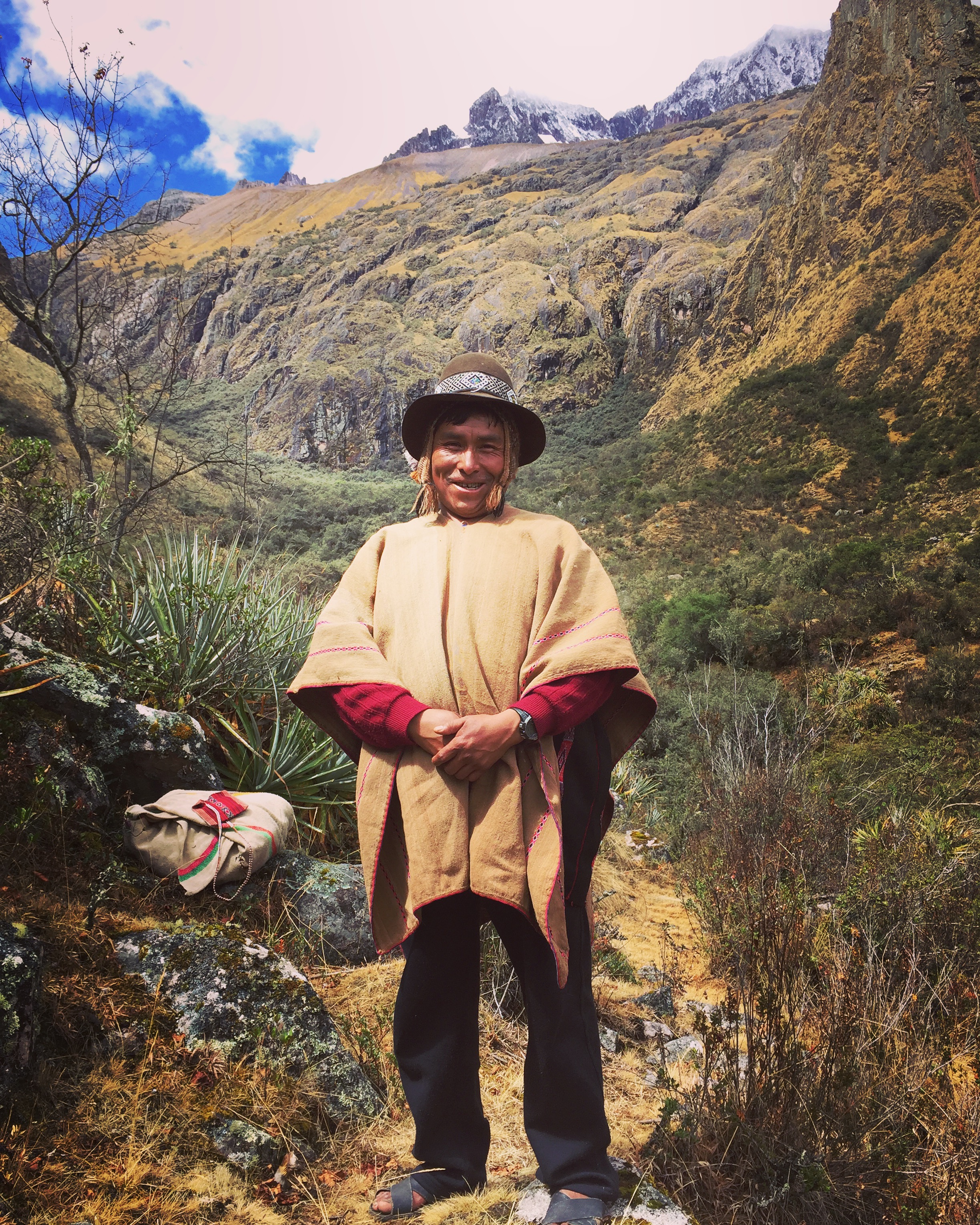 The yoga:
your Teacher - Ryan Jaqua
A life filled with diversity, trials, joy, and victory. Ryan seeks to bring to his students the most realized parts of his own yoga practice and life experience. With his roots in Anusara yoga he has sought out dynamic teachings and practitioners. A true student of yoga as a way of life, Ryan understands the common path tread by students dealing with the constant waves of life. He believes the practice of yoga can greatly calm the fluctuation of the mind and allows our most authentic self to surface. Ryan is a certified personal trainer and yoga teacher by trade. His abilities stretch across the bandwidth of wellness to cooking, nutrition, life coaching, meditation, and art/music. Through his own example he seeks to foster a greater understanding of the necessity of balanced living and contentment in his students and clients.
A well balanced and intentional yoga practice can leave you stronger, and more comfortable in your own skin, as well as developing confidence or the willingness to try new things. Perhaps you cultivate patience, or you become more mindful and aware of the moment, while deepening your personal practice.
We offer our members excellent instruction, while providing students with a sanctuary from daily pressure, as well as a place to access many options to achieve optimal wellness.
We invite you to visit our studio and learn new ways to empower yourself with tools to THRIVE !
.
The accommodations
Welcome To Your Peruvian Home Away From Home
Casa De Campo is a charming Andean style retreat center at the base of Puma Wonka, a sacred mountain rising to over 15,000 ft. Guest rooms include private and double rooms, each with a unique feel, that include private bathrooms, and are furnished with locally designed and sourced fixtures. The grounds are beautifully landscaped and include a ceremonial kiva, yoga shala and a sauna for resting your traveling aches and pains. Just a 2-minute walk from the property's stone wall perimeter is a pre-Incan ruin dating back over 1,000 years. The staff, ambiance and cozy layout of our retreat center makes this distant destination feel like home.
Seva
Supporting the Children of Ninos del Sol
Niños del Sol is home to a lively family of 23 Peruvian children in a beautiful home on a large lush magical piece of land. These children came to Ninos del Sol alone in the world, orphaned or abandoned. Nearly all of them have been abused and arrived with trauma of some sort. Viviana and Avishai, the directors and caretakers of Ninos del Sol, are providing these orphans with a home, a family, education, organic food, and a chance at a future.
Our work will be with Ninos del Sol on a special, customized project based on the current needs of the organization. We plan to maximize our group resources to improve the lives and opportunities for growth of this beautiful family. In the afternoons after school we will have the chance to connect with the children.
Ceremony
Pago a la Tierra / Despacho
The Incans honor Pachamama or Madre Tierra (Mother Earth) as the divine protector and provider of life. This shamanic ritual invokes Madre Tierra to honor Her for all that She gives. It is a traditional ceremony of Gratitude and Personal Blessing.
Shamanic Journey
Experience alchemical transmutation, chakra alignment, the awakening of awareness and intuition and a greater sense of connection as we take a shamanic journey with our Peruvian guides.
Musical Shamanic Healing
We will gather for an evening of music and healing with Peruvian sound healers. This one of a kind experience is a deep meditative journey of healing and visions.
Healthy Food From the Gardens of Avishai
Avishai (of Ninos del Sol) is an artisan chef and avid organic gardener and will be providing us with nourishing food at the retreat center. The meals are delicious & healthy (mostly organic, vegan and vegetarian) cuisine and include a mix of local Andean ingredients, with Peruvian and Middle Eastern fusion.
sacred trecks
Apu Chicon Hike
Apu Chicon is a sacred mountain that sits at the top of the Chicon River Valley. It is one of the tallest in the valley reaching nearly 16,000 feet. This spectacular display of nature is capped with glaciated peaks and underlying native Keuena Forest filled with ancient trees.
We will trek through this enchanted forest with views of the glacier. It is a perfect place to explore, rest, meditate and reflect.
Moray & the Salt Mines
Visit one of Peru's most well preserved ruins sitting on a high plateau of over 11,000 ft. This area is home to a highly sophisticated Incan agricultural system with stunning views of the Sacred Valley. From here we will hike on to the Mineras de Sal, a spectacular natural wonder. Our journey will take us along an age-old crossroad where time stands still and the scenery is epic. This passage is still the preferred route for local indigenous Quechua.
Travel to Peru
Our retreat to Peru begins and ends in Cusco.
Book your flight to Lima, the capital of Peru. The airport code is LIM. Depending on the arrival time of your international flight into Lima, (many are night flights from the U.S./Canada arriving in Lima late evening or early morning), you may have to spend the night in Lima (contact us for hotel options).
Take a domestic flight from Lima to Cusco. Allow at least 2-3 hours in between your international and domestic flights in case of delays.
Flight time from Lima to Cusco is one hour. It is recommended to book these domestic flights in the morning as weather is typically better and there is less chance of flight delay or cancellation.
We are partnered with a premier travel agency that will make your travel planning stress free. Exito is 100% focused on air and is the leading flight consolidator for the adventure travel industry. For over 20 years, they have specialized in bringing a personal and seamless experience to booking international flights. At no extra cost to you, they can assist you in finding the routes and flights that best fit your needs. Click their logo below to fill out an inquiry form.
A valid passport is required for all foreign visitors to Peru. An entry visa is not required for American or Canadian nationals. Please inquire with the nearest Peruvian consulate for entry requirements for other nationalities.
In preparation for your trip, please read our Travel Planning Guide for important tips and information.