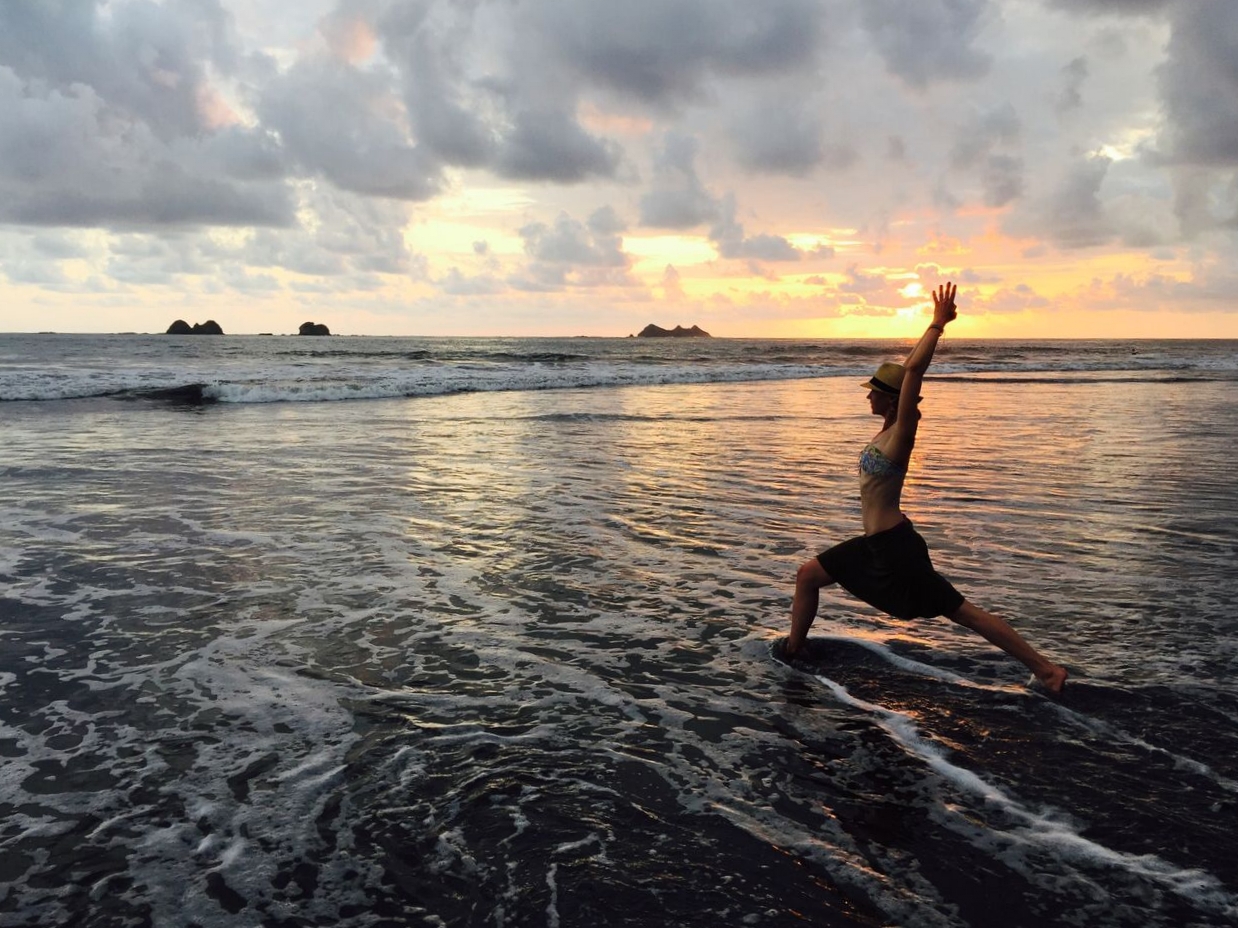 UnCruise Adventures presents
Unveiled Wonders
WELLNESS PARTNER - LIFE FORCE
COSTA RICA & PANAMA
nature | eco-adventures | yoga & fitness
Invigorate your body & mind
Life Force and UnCruise Adventures have partnered up to craft the ultimate in health and adventure travel, just for you. Unbeatable activity and culture. Up-close wilderness. Expertise, exclusivity, and personalized service. You will be guided by a team of expert nature guides, certified nutritionists, yoga and fitness instructors, and a talented crew to ensure you have a safe, invigorating, once-in-a-lifetime experience. Its time to embark on an adventure and we're ready for you to join us.
Come experience life as a true intrepid explorer on this adventure packed journey navigating the coastlines of Costa Rica and Panama; one of the most biologically diverse areas on the planet. This trip is a nature and adventure traveler's dream come to reality: monkeys, sloths, iguanas, hummingbirds, toucans, and whales. By kayak, skiff, on foot, and small ship— you will uncover the wonders of jungles, mangroves, national parks, preserves, and the Panama Canal. Many of these areas, remote jungles and quote white sand beaches, are only accessible by private boat. And at the center of our journey, fitness, yoga, and wellness will be a part of our daily foundation for an experience that truly nourishes your mind, body, and adventurous spirit.
THE DETAILS:
SLEEP | 7 nights aboard the sleek Safari Voyager, One-night hotel stay in embarkation city—San Jose
YOGA | Daily beachside and on-deck yoga, meditation, and breathe work
HEALTH | Guide-led whole-body health discussions
Guided strength training and core power adventure activities
EAT | 3 daily delicious culturally inspired meals
TREK | Snorkel and beachcomb on Panama's Granito de Oro
Visit a national park, one wildlife refuge, and conservation area
Hike, snorkel, kayak, paddle board, and explore by skiff
EXPERIENCE | Search for untamed wildlife—sloths, howler monkeys, scarlet macaws, capuchins
Transit the Panama Canal

DATES:
March 8-16, 2019
LOCATION:
Costa Rica & Panama
Cost:
$4,795 Master
$7,195 Master Deposit: $1,000
FARES INCLUDE:
Onboard meals; premium spirits, wine, beer; non-alcoholic beverages;
Transfers and baggage handling between airport/vessel on embark/disembark days;
Entry fees to national parks/preserves;
All from-the-boat adventure activities and equipment;
Wellness amenities: fitness equipment and yoga mats.
Yoga and Fitness
Each step of our journey will require your mind, body, and explorer spirit to be ready and open to take in the magnificent nature around you. To fully support your journey, each day you will have the opportunity to participate in various health, fitness, yoga, and meditation activities. Some of our highlighted activities include:
Guide-led whole-body health discussions

Guided daily beachside and on-deck yoga

Guided seated and walking meditation

Guided strength training and core power adventure activities
GUIDES
Co-Host and Nature Expert
Bud Wilson has been leading groups into the wilderness for 25 years. His programs have spanned the globe, from 108 day immersions in Thailand, Nepal and Tibet to the lost hollows of West Virginia, pristine secret beaches of Baja California and the mountains and deserts of the American Southwest. Bud has held executive level positions in both the for profit and for-benefit sectors of our economy. He is an all-Ivy League athlete and former Captain of the Harvard University track team. He has conducted educational programs for John Denver's Windstar Foundation, The Newfield Network, Naropa University, The Paideia Project, Rotary International, Sacred Passage & The Way of Nature, The Denver Public Schools and Snowmass Resort to name a few. He is the Founder of Deep Nature Journey.
The guiding principles of Bud's career and life are honoring nature, advancing education and shifting human consciousness. His passion is to raise awareness of our interdependent, interconnected world. He advocates a deep ecological/spiritual view that humans can live in balance and harmony with all beings.
Yoga Instructor
Alexis Marianes has always been extremely active, and she came to yoga after injuries forced her out of competitive sports. The physical benefits of restorative yoga not only cured her injuries, but also slowly attenuated her anxious energy. After moving to Indonesia in 2013, she tried chakra meditation, and it opened her mind to the power of a physical practice that incorporates a deeper spiritual understanding. By 2016, her heart was hurting for loved ones who suffer from physical maladies, and she felt called to expand her knowledge of yoga to help them as yoga had helped her. She obtained her teacher certification in Rishikesh, India, and she feels blessed to have had such an immersive yoga training experience that provides her the opportunity to help others.
Now living in the jungles of Trinidad & Tobago, Alexis continues to teach yoga, expand her spiritual horizons, and continues exploring the deeper connections with the natural world.
The places you visit play a starring role throughout every journey. While this list isn't exhaustive of every nook-and-cranny you'll explore along the way, we've included descriptions of key ports and places to help you get to know the wilderness areas, landmark locations, notable regions, and coastal towns along your journey.
Corcovado National Park, Costa Rica
Located on the southern end of the remote and isolated Oso Peninsula, 164-square-mile Corcovado National Park is Costa Rica's largest national park. From cloud forest to mangrove swamp, the park's astounding biodiversity includes an estimated 500 species of trees, approximately 140 species of mammal, over 360 species of bird, nearly 120 species of reptiles and amphibians, and over 6,000 species of insects.
Curu National Wildlife Refuge, Costa Rica
Over 3,600 acres in size, Curu National Wildlife Refuge and Hacienda was once a private home of Federico Schutt de la Croix and Dona Julietta Schutt de Valle. Raising their three children there, the two began to focus their efforts on preservation of habitat for threatened and endangered species in the 1970s. By 1983, their property was officially granted status as a "wildlife refuge." Today, Curu is an example of successful and sustainable ecotourism not only providing protection for the local environment, but essential jobs for the local Ticos as well.
Golfo Dulce, Costa Rica
Tucked between the Osa Peninsula and the mainland of Costa Rica, Golfo Dulce—or "sweet gulf"—is a large, sheltered bay ringed by secluded beaches and tropical rainforest, including Piedres Blancas National Park at the north end and its amazing "sister park," Corcovado National Park. The gulf harbors an important estuarine habitat from the drainage of the Llorona, Corcovado, and Sirena Rivers. In its protected waters, kayaking, snorkeling, and skiff rides provide a view into the rich marine world below the surface. Golfo Dulce also boasts one of the world's longest left-hand breaks when the conditions are right, making this a popular destination for surfers.
Granito de Oro, Coiba National Park, Panama
The features of this small islet within Coiba National Park have made it a natural "fishbowl" for marine life. Two rocky volcanic outcroppings on either end of the islet act a bit like a reef protecting its white-sand beaches and sheltering its surrounding water. A relaxing playground for adventure on the lighter side, a casual snorkel reveals a bounty of colorful marine life along the rocks. The picture-perfect beaches are ideal for a meandering stroll or for an afternoon snooze on warm sand. The cluster for trees and palms at the center of the island are very fitting with the lush jungle of the country, and offer a fascinating place for a nature walk beneath the shaded, dense canopy.
Gulf of Panama Islands
Discovered by Spanish explorers, the volcanic islands in the Gulf of Panamá are remnants of ancient activity along the Pacific Ocean's ring of fire. One island in this cluster, Isla Tobago, or the flower island, was discovered by Vasco Balboa in the 1500s. The colonial church on the island is a reminder of a centuries-long history and is said to be Panama's oldest.
Herradura, Costa Rica
Known as the Fishing Capitol of Costa Rica, Playa Herradura boasts a 5-star marina and the Los Suenos resort area. Located southwest of Costa Rica's capital, San Jose, Herradura—meaning "horseshoe"—neighbors Jaco Beach and is backed by a dense rainforest including the Carara Biological Reserve. In this region, dry forest and humid tropical forest ecosystems meet and provide a home to rare scarlet macaws.
Nicoya Peninsula, Costa Rica
Costa Rica's largest peninsula, 75-mile long Nicoya Peninsula is divided into two provinces; Guanacaste in the north and Puntarenas in the south. Historically important, the peninsula includes one of the oldest native settlements in the country and was first explored by Davila in 1523. Today, the peninsula is known for its many reserves, refuges, and national parks including Curú National Wildlife Refuge, magnificent white-sand beaches, and lush tropical forests.
Panama Canal
Panama Canal is one of the most important waterways of the world. Connecting the Pacific and Atlantic Oceans, this engineering marvel provides passage to vessels through Central America, allowing them to avoid traveling several thousand extra miles around the dangerous southern tip of South America's Cape Horn. The construction of the canal began in 1881 by the French, but the search for such a route of passage began long before. Early explorers to Central America believed the possibility of finding a passageway was high and, with both truly helpful information and misleading reports disguised as helpful from natives of the area, they searched for a way across.
Panama City
The capital city of the Republic of Panama, Panama City is a thriving metropolitan center with a terrific blend of old and new. Home to over 800,000 people, it is an advanced center of communications, banking, commerce, and tourism, in part due to the wealth it has accrued since the country took control of the Panama Canal at the end of 1999. Panama City is located on a 6-mile stretch of the southern Pacific coast from the Panama Canal to the ruins of Panama Viejo in the east.
San Jose, Costa Rica
The capital of Costa Rica was originally founded in 1738 by the Cabildo de Leon—a Spanish Colonial council—that built a chapel. The chapel's patron saint was San Jose—Saint Joseph. But it wasn't officially made a city until the early 1800s when the first local government was created. San Jose became Costa Rica's capitol in the early 1820s.
On Board
Cup of freshly-brewed coffee in hand, watch the sunrise over the isthmus from the Sun Deck

As you transit the Panamá Canal, learn the history and challenges of building the canal from your guides and view the lock operations from the bow

With your favorite refreshing beverage in hand, enjoy lively conversation with your shipmates and views from floor-to-ceiling windows during the hors d'oeuvres hour in the lounge
in the water
Skiff among mangroves watching for birds and marine life

How many colors you can count snorkeling among reef fish off the Pearl Islands or Granito de Oro

Kayak and paddle board along the coast of the picture-perfect islands of the Guna Yala

Skiff and kayak on the Chagres River spying on the many bird species in this migration hot-spot

Modern engineering's power and might raises—or lowers—your vessel through the Panamá Canal's locks
on the land
Discover cultural traditions of the Emberá people on a visit to their village

Lounge beneath swaying palms on a warm, tropical beach

Get to know local "residents" at Curu National Wildlife Refuge—exotic birds, deer, crocodiles, and frogs await.

Hike through jungle on the Osa Peninsula watching for all four of Costa Rica's monkey species

Take a step into the past on a walking tour of Casco Antiguo and San Lorenzo Fort
aCCOMMODATIONS
Our home away from home during this incredible journey along the coast of Costa Rica and Panama will be aboard the Safari Voyager. Discreet, classy, and stealth, the Safari Voyager is comfortable in warm water regions and built to handle humidity and heat. Tropical adventure, wilderness access, and the natural landscape are always at the forefront. A seamless extension of the places she sails, the ship and her mostly-local crew exude pura vida (pure life).
Built in 1982 and renovated in 2016 the Safari Voyager is 174 feet long, 36 feet wide, with 32 cabins that house up to 62 guests and 29-31 crew members. At a cruising speed of 9 knots we will be taking in the sights in true style. Handcrafted artwork throughout the vessel and in each cabin pays homage to the regions of Costa Rica and Panamá. Casual in nature, the Safari Voyager is a bit of a show-off, too—take in 270-degrees of view from the top deck or window-to-window in the air-conditioned lounge.
Cabin Features: TV/DVD player; hair dryer, bathrobes, conditioning shampoo, body wash; binoculars; reusable water bottles
Onboard Features: EZ Dock kayak launch platform; bow-mounted underwater camera; kayaks, paddle boards, inflatable skiffs, hiking poles, snorkel gear; fitness equipment and yoga mats; DVD and book library
Every meal is handcrafted by our executive chefs to ensure innovative, nutritious, and delectable dining experiences that highlight flavors of the region. Wherever possible, ingredients are sourced locally for freshness and regional authenticity, as well as to support the communities where we travel and to protect and preserve our oceans.
Committed to sustainability throughout all aspects of our business, we are proud to be the first cruise partner of the Monterey Bay Aquarium Seafood Watch Program.
What to expect:
Early-riser breakfasts of fresh fruit and baked-on-board pastries 


Full breakfasts with hot and cold options and specialty items


Lunches range from salads, sandwiches, and homemade soups to 
regionally-influenced dishes 


Dinners offer a choice of entrées including fresh, local seafood and meats 


Chef-selected wine pairings that complement your meal 


Made-from-scratch desserts like tiramisu and lavender panna cotta 


Varied hors d'oeuvres during cocktail hour 


Vegetarian dishes are available at all meals 


Special dietary needs can be met with advance notice
Unless there's a special barbecue or lunch on shore, most dinners are served over several courses. Attention is always paid to your personal preferences. The dining experience is casual. And seating is open so you can join new friends and choose a different table at every meal. 

TRAVEL
We are partnered with a premier travel agency that will make your travel planning stress free. Exito is 100% focused on air and is the leading flight consolidator for the adventure travel industry. For over 20 years, they have specialized in bringing a personal and seamless experience to booking international flights. At no extra cost to you, they can assist you in finding the routes and flights that best fit your needs. Click their logo below to fill out an inquiry form.
In preparation for your trip, please read our Travel Planning Guide for important tips and information.
Life Force can help you with booking information for the best travel and flight itineraries, hotels, restaurants, and activities during your travels in Costa Rica and Panama. Airfare not included in retreat cost. This journey begins in San Jose, Costa Rica. Flights to San Jose (SJO) can be found on most major airlines including United, American, Copa, and Spirit Airlines from most any major city in the US. Our journey will end in Panama City, Panama (PTY) with many international airline options as well. Guests disembark early morning on the 16th and receive transfer to either Panama hospitality or the airport.
A valid passport is required for all foreign visitors to Costa Rica and Panama. An entry visa is not required for American or Canadian nationals. Please inquire with the nearest Costa Rica and Panama consulate for entry requirements for other nationalities.
In preparation for your trip, please read our Travel Planning Guide for important tips and information.