yoga | health | eco-adventure
feed your wonderlust
This coming summer, escape with Life Force to experience the magical Yucatan Peninsula off of the Gulf of Mexico and the Caribbean Sea. This seven day retreat will focus on all aspects of wellness from our body and mind to our spirit and soul. Experience the charm of Mexico with exclusive access to miles of beaches, underground cave systems, luxurious accommodations and abundant nature.
Days will be spent integrating the physical, emotional and spiritual elements of your yoga practice with a fun and in-depth exploration of one of the worlds most dynamic cultures and environments. We will explore stunning reefs off the coast, and enjoy fresh local Mexican cuisine. Our journey will take us to experience the stunning cenotes, underground crystal clear watering holes, found deep within the jungles, as we learn about local spiritual beliefs to help strengthen our connection with nature and ourselves.

THE DETAILS:
SLEEP ~ 7 nights at beautiful luxury resort
YOGA ~ Daily asana yoga classes, meditation, breath work
EAT ~ 3 daily healthy, organic meals
ADVENTURE ~ Kayaking and Stand Up Paddle Boarding, Hiking and swimming in local Cenotes, Whale sharks and snorkeling, Visit Chichen Itza Mayan Ruins

DATES:
TBD
LOCATION:
Yucatan Peninsula, Mexico
Cost:
$2550 Shared Room
$2950 Private Room
Deposit: $500
yoga
We will have two daily yoga practices with integrated meditation sessions to energize your body-mind connection, and help you find true relaxation and peace. Mornings will be spent building our inner fire while evenings will bring us back to a relaxed mental and physical state.
All yoga sessions will be customized based on the group's needs, and all yoga levels are welcome. We will even take our practice to the water as we expand our balance practice with yoga on Stand Up Paddle Boards!
The Yucatan Peninsula is a place of emerald waters turning to turquoise waves crashing on perfectly white coral-sand beaches. It's a place of lush green forests dotted with Mayan ruins, cool shades of colonial-era architecture, and sea-life filled with color – all under Caribbean blue skies.
Each community dotted along the peninsula brings its own flavor to life with unique architecture, food, music, and art. Anything is possible on the peninsula from exhilarating jungle adventures to easy going chill beach days.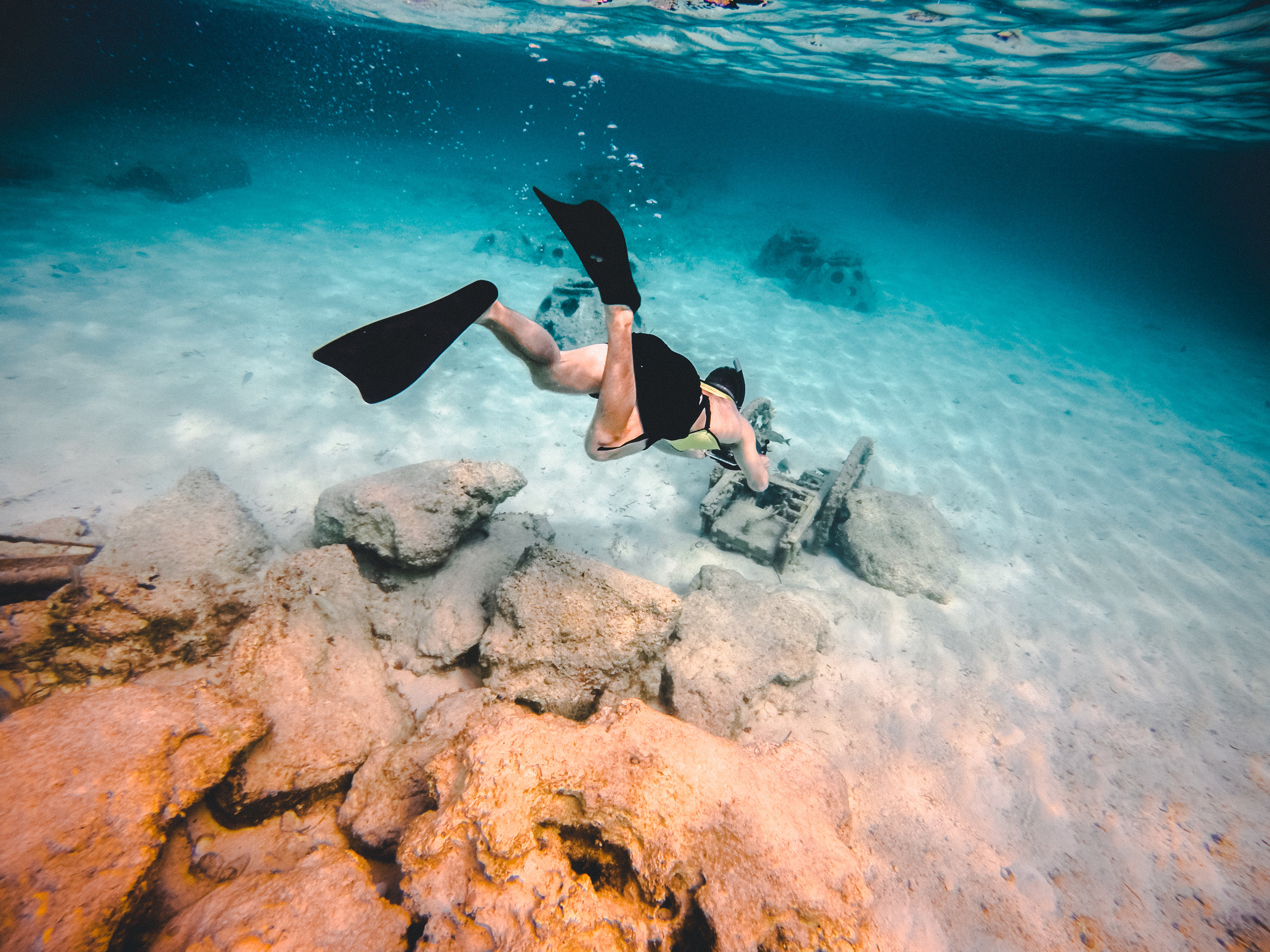 Snorkeling
The coral reef off the coast of the Yucatan Peninsula is part of the second largest coral reef in the world (largest living reef), and most areas are teaming with life. We will enjoy a relaxing boat ride to various dive sites where we will swim amongst corals and the diverse sea wildlife.
Kayaking and SUP
Sea kayaking and stand up paddle boarding is one of the best ways to explore the sea! These water toys are a great way to get up close and personal with the diverse and exciting sea life.
Cenotes are underground cave filled with fresh water. The Yucatan Peninsula has tons of them — sinkholes that open up into underground rivers with the clearest water you've ever seen. Cenotes are the perfect way to cool off on a hot day, Mexico's natural swimming holes created when the limestone bedrock caved in to reveal underground rivers below.
There are around 2000 different cenotes across the Yucatan and we will visit one or two of the best and most healing waters accessible.
This UNESCO world heritage site is a centerpiece of the Mayan archaeological scene in Mexico, and gets around 1.4 million visitors a year — the region's most popular ruins.
For over a thousand years this was one of the great cities of Central America – located here because of proximity to deep cenotes that gave access to fresh water. The modern site covers 5 square kilometers of exposed archaeology and impressive above-ground stone buildings, surrounded by dense forest.
In a corner of the Ría Lagartos Biosphere Reserve, about 3 hours from Cancun, is a magical place where sea water turns bright pink!
The Las Coloradas pink lakes are used for industrial-scale sea-salt production. As the water evaporates, salinity causes an explosion in the growth of red algae, plankton and brine shrimp, tinting the water reddish-pink. You may even spot some flamingos hanging out in the area too.
Delicious cuisine
We will dine in style throughout our travels along the Peninsula. We will enjoy fresh breakfasts and lunches as our luxury accommodations, and explore local communities for delightful Mayan inspired eats for dinner.
Our newest service, Life Force Concierge, can support travel planning and coordination including flights, hotels and pre/post retreat travel wishes. You can email info@lifeforceproject.com or click on our Life Force Concierge logo below with any needs regarding this service.
Our retreat begins and ends at Cancun International Airport. Life Force suggests finding a direct flight, with many options from major US airports.
A valid passport is required for all foreign visitors to Mexico. In preparation for your trip, please read our Travel Planning Guide for important tips and information.