Planet Space Series ~
Baja
connection | strength | ritual | intuition
planet space in baja
Journey with us for our inaugural retreat series around the world to experience a place of space. After years of guiding intrepid seekers through transformational travel experiences we have discovered that the greatest catalysts, memories and take aways arise during moments of pause. When time stops, and we exist in this moment only, anything is possible. The "space" we co-create becomes the most potent and inspirational landscape for change, innovation, and connection.
Each journey with Planet Space Series is a co-curated experience. Led by a team of Life Force influencers and co-produced by our attendees. No solutions. Just Process powered by creating space in various ways. Every day will integrate a collection of wellness technologies to arrive at a place of spaciousness. From sound treatments and shamanic ritual to breathwork and eco-adventure; the possibilities will be powerfully infinite. Together as individuals and a collective we will learn how to lead with vision, passion, and purpose in the endeavors that are calling us.
We hope that you enjoy the application process and we look forward to connecting with you in Baja or another Planet Space Series offering.

THE DETAILS:
SLEEP ~ 7 nights at Rancho de Las Cruces Resort
YOGA ~ 2 daily Vinyasa yoga classes, meditation, breath work
EAT ~ 3 daily healthy, locally inspired organic meals
RITUAL ~ Beach Fire Ceremony
ADVENTURE ~ Whale Watching, Swimming with whale sharks, Kayaking and Stand Up Paddle Boarding, Hiking and swimming on 10,000 private acres, 7 Pools hike and meditation
DATES: October 12-19, 2019
LOCATION: La Paz, Baja
Cost: $1,880 Shared Room
$2,020 Private Room
Deposit: $750
connection
True connection begins with a willingness to see beyond our preconceived notions of the external world and most importantly, of ourselves. The Planet Space Series seeks to curate a safe space for genuine connection to flourish among like-minded super stars who are not only excelling at manifesting their creative expression but looking to push beyond perceived boundaries to amplify their lives. With the right conditions, just as in nature, all the elements for evolution come together. This is the dynamic of our group connection. This is what we hope will inspire new horizons of thought, feelings, actions and dreams.
Hidden away near La Paz, the resort is beautifully nestled between vast arid desert and the vibrant Sea of Cortez. The area has a rich and expansive history that extends back to the conquest of New Spain, to fortunes made of pearls, and visits from Hollywood royalty in the 1950s. A well-kept secret for over 60 years, it is an ideal environment for rest, relaxation and coastal adventure.
La Paz and the surrounding area is known for its spectacular sunsets, friendly residents and a long, calm waterfront. The surrounding nature is swoon-worthy. Deserts, dotted with giant, iconic saguaro cactus, extend as far as the eye can see, and the sunsets are simply breathtaking. Many describe El Rancho as "other-worldly," and at times feels as though you are stepping back in time, due to its unique environment, cultural history and charming architecture. It is the perfect place for connecting with nature and self.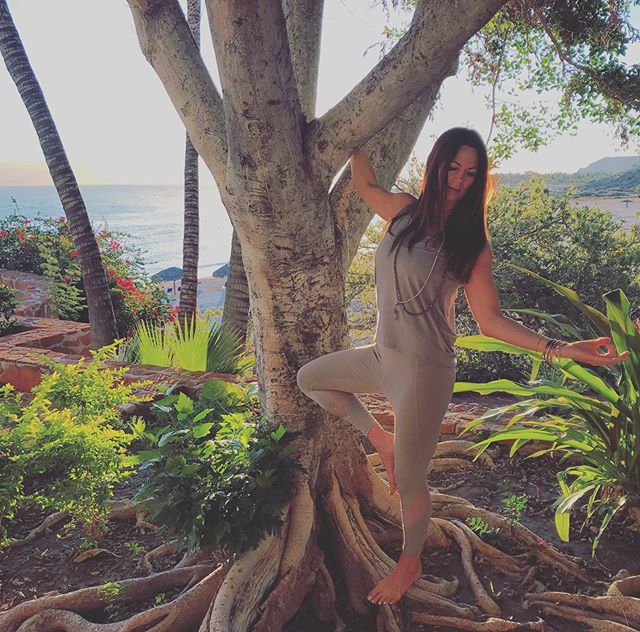 This co-curated week will push your edges and invite you into a space of limitless possibility where your highest creative expression can emerge and thrive.
Each day will provide new opportunities to flow into a place of space through a variety of ancient and new age technologies, rituals and even experimental mediums. Together as individuals and a collective we will learn how to lead with vision, passion, and purpose in the endeavors that are calling us.
CEREMONY
Ritual and ceremony invite the sacred into any action, object or even thought that we desire. Since the beginning of our time here on Earth, it has enabled a sharing that empowers us to flow, unfettered, under the influence of a collective guise. Our ceremonies will honor our connection to nature and the goddess of Ibiza, Tanit.
STARS
The tropical zodiac is a medicine wheel grounded in the four directions. By exploring our individual and collective zodiacs, we can recover our soul's original intent and actively participate in its direction. Our practices will include exploration of archetypal consciousness and communion with the living sky.
SOUND
The sound of silence may be the first primordial vibration of the universe. Our sense of space begins where the noise ends. Sound sessions will include healing, movement and sunset soundscapes at our favorite beach parties.
MOVEMENT
The unknown is where our greatest fears and accomplishments live. Flow into spaces, parts and places unknown. Movement practices will include kriya yoga, ecstatic dance and even sailing as a means of navigating our group flow.
FOOD
Food and plants as means of transformation which begins before we even begin to ingest them. We will learn how to connect with food and plants as a medicine, cook together and experience the power of food to transform our mind-body.
BREATH
Breath is the fast lane to spaciousness. Always accessible and often times a quick and simple way to find your place of space. Various breathwork exercises will be practiced daily to support a balanced mind-body and your journey within.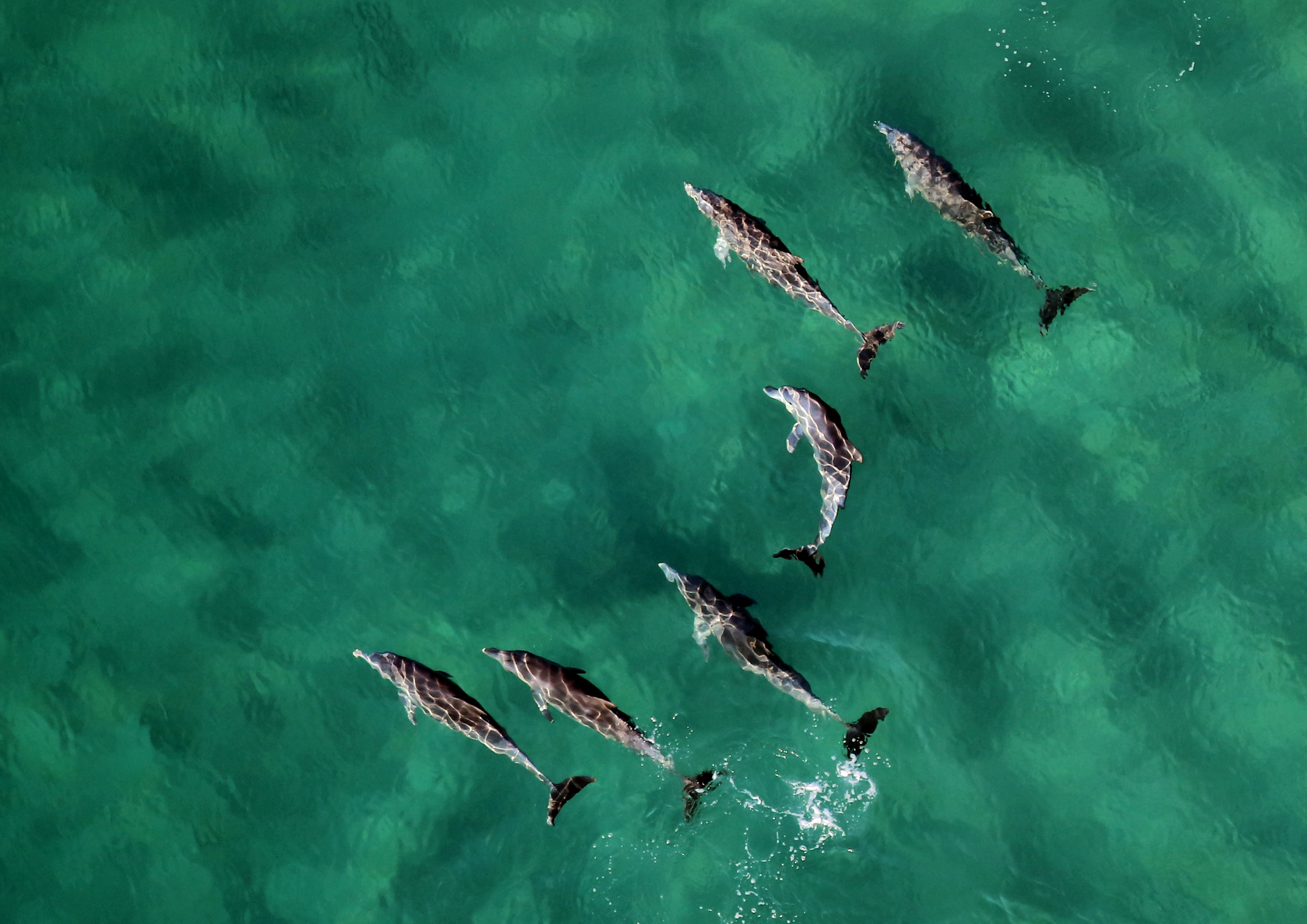 The diverse marine life has created a thriving ecosystem; smaller microorganisms attract a myriad of small fish, which then attract larger gamefish. The Sea of Cortez, and its hundreds of islands, along with nearby Magdalena Bay lagoon, are home to birthing and nesting sites for a large number of marine mammals, birds and fish, some of which you can only find here. Blue whales, humpback whales, California gray whales, orcas, manta ray, and leatherback sea turtles migrate annually to the area, and it's not unlikely to spot a vaquita porpoise speeding alongside your boat or kayak.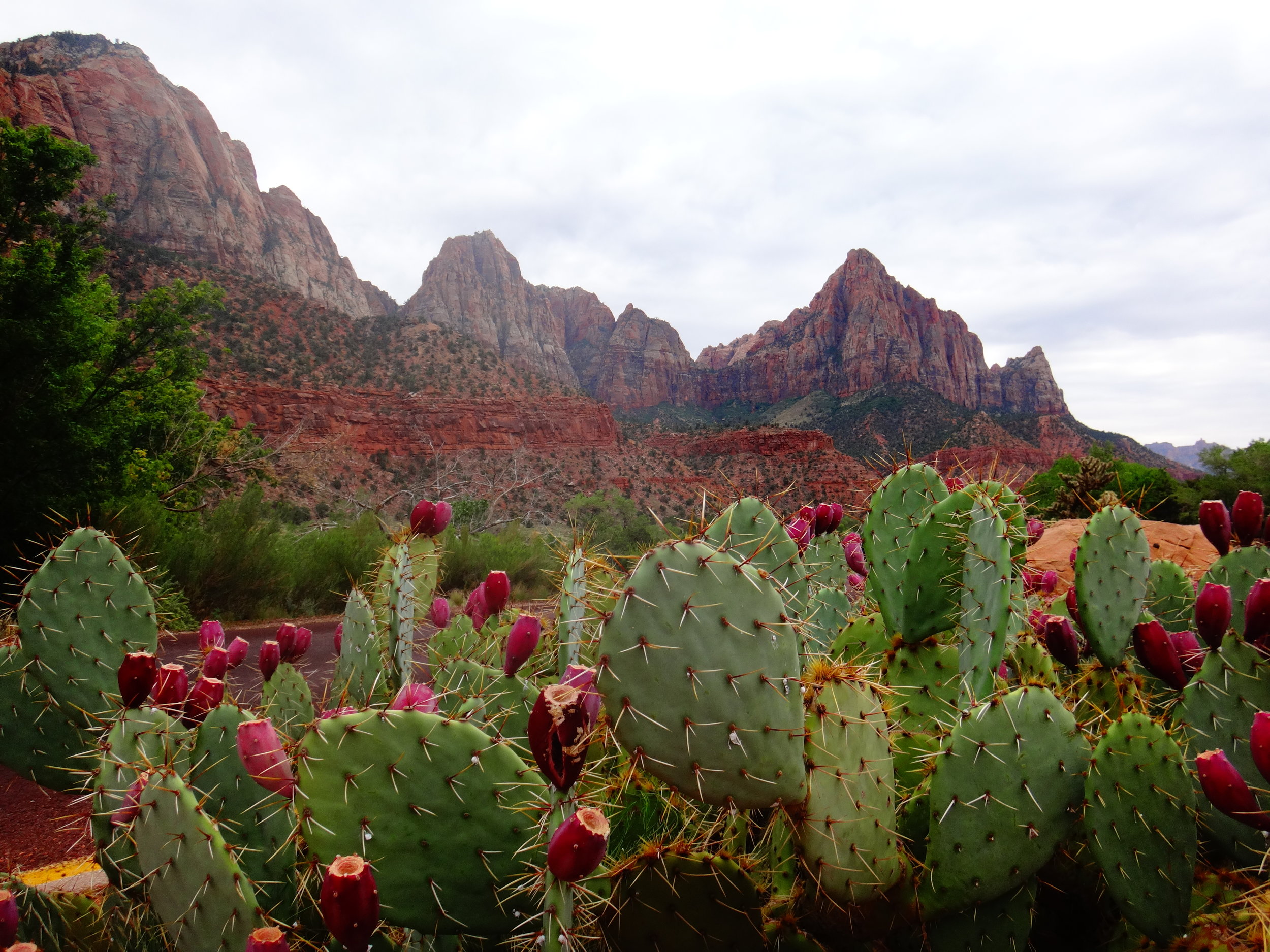 Naturalists from around the world are attracted to the area's sheer diversity. Desert flora and fauna, mangrove estuaries, and the coastal shorelines make up the captivating terrain. The area provides nesting sites and migratory habitat for about 210 bird species (both terrestrial and marine) and a number of endemic species, including the world's largest cactus, black-tailed jackrabbit, ground squirrel and a variety of reptiles.
Valleys covered in thousands of desert plant varieties lead to ravines and stream beds, the site of primitive cave and gorge paintings and carvings. The alluvial plains, dramatic cliffs, and waterside wonders make Azul de Cortez and the Baja peninsula a flourishing tropical ecosystem. Rancho Las Cruses alone has 10,000 acres of private, pristine coastline, breathtaking trails, and mountain pools to explore.
This area of the Pacific Ocean is home to some of the world's most incredible gentle giants. Our tour is a truly humbling experience as we get to see these incredible creatures up close and in person. It includes the boat excursion, transportation from El Rancho, and an awesome picnic lunch on a secret beach ($100/pp).
Rancho de Las Cruses provides a fleet of sea kayaks and stand up paddle boards that guests can take exploring. These water toys are a great way to get up close and personal with the diverse and exciting sea life.
accommodations
Historic Rancho de las Cruces is an all inclusive Baja beach resort on a 10,000 acre nature sanctuary with seven miles of private pristine coastline. This is an ideal setting to get away from it all, unwind and recharge. The secluded ranch along the Sea of Cortez has beautiful luxury accommodations and 24-hour staff to attend to every detail.
Each room is decorated in the colonial Mexican tradition with hand-carved furnishings and king, queen or double beds. All guest rooms feature bathrooms adorned with hand-painted Mexican talavera tile. In the evenings, a romantic wood-burning fireplace can be lit upon request. The rooms are surrounded by terraces with soothing afternoon breezes, ocean vistas, and views of the desert and tropical gardens. Bask in tranquility as you sunbathe in a comfy chaise lounge or relax in the poolside gazebo.
Amenities abound at Rancho de Las Cruces. There are three tennis courts, one paddle tennis court, a golf driving range with simulated play, a putting green, a par course with scientifically-balanced exercise stations, croquet courts, horseshoes, shuffleboard, skeet shooting, sporting clays, a volleyball court, table tennis, badminton, and swimming pools.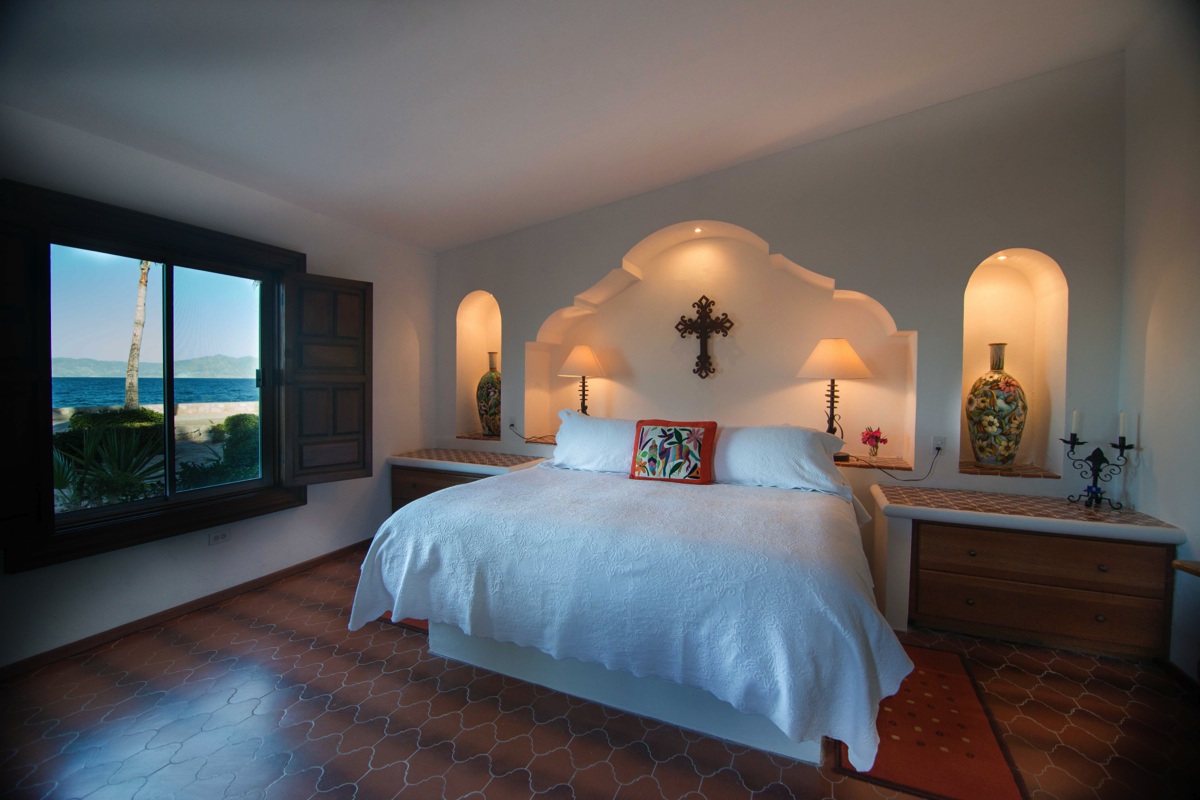 Delicious Farm to Table Cuisine
Rancho de Las Cruces chefs create delicious, healthy and customized meals. The menu changes daily for a variety of Baja's freshest fare. Most of the ingredients are procured right here on the property's huerta, where vegetables and fruits are cultivated and picked day-of for your enjoyment. Whatever your request may be, the kitchen staff will be happy to help satisfy the craving.
Our retreat to Baja begins and ends at Rancho Del Las Crusas. Fly into La Paz (LAP) for the shortest ground transfer, a quick 45 minutes away. Flights to La Paz are few and far between for those flying from anywhere other than the southwestern United States or other parts of Mexico.
The drive from the Los Cabos airport to Las Cruces is 3 hours and we will organize a shuttle to the retreat location for $75 round trip per person. If flying into Las Cruces we request guests to schedule their flight to arrive between 10am-2pm.
Our newest service, Life Force Concierge, can support travel planning and coordination including flights, hotels and pre/post retreat travel wishes. You can email info@lifeforceproject.com or click on our Life Force Concierge logo below with any needs regarding this service.
A valid passport is required for all foreign visitors to Mexico. In preparation for your trip, please read our Travel Planning Guide for important tips and information. Life Force recommends purchasing "Cancel For Any Reason" travel insurance in the unlikely event of a trip cancellation due to low enrollment.
social
#bajayogaretreat2018