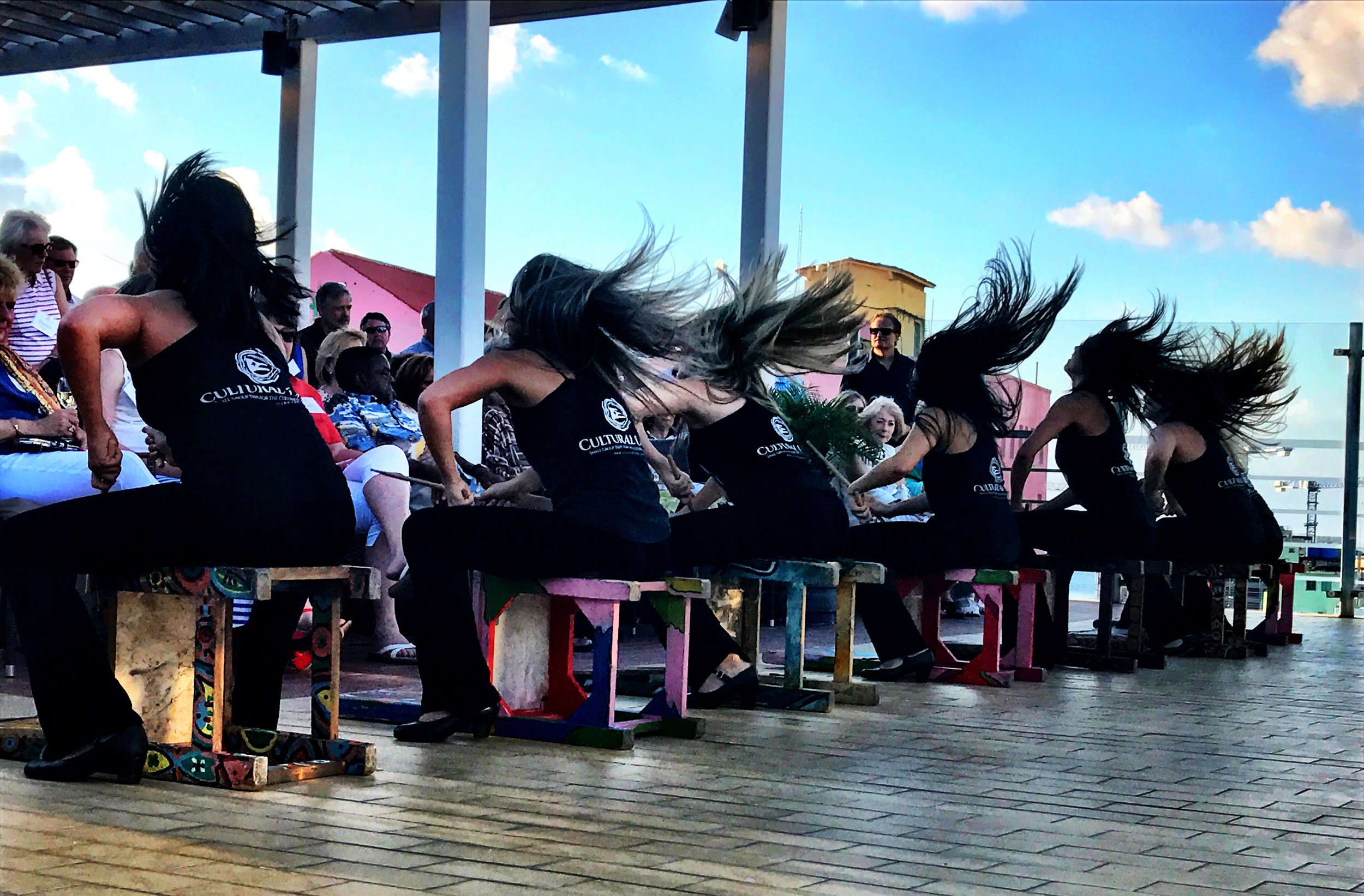 7 DAYS OF EPIC EXPERIENCES
yoga | art | music | culture
Excite your imagination
Experience the raw beauty and excitement of Havana, Cuba! Our magical retreat features twice-daily yoga practices ranging from powerful and strengthening to deeply relaxing and restoring. Beyond our journey on the mat, this adventure is full of energy, soul and sun. Imagine riding in the passenger seat of a beautiful vintage car, soaking up the stunning countryside. Or relaxing poolside, sipping on natural sugar cane juice or indulging in a refreshing mojito. Make new friends while embracing the vibrant art scene and salsa dancing through the night before returning to a serene, gorgeous beach town waiting to lull you to sleep with the sounds of the ocean.
This trip is for the curious, the mindful, and the wanderlust adventurer. Through our local connections, we will show you the REAL Cuba, the one tourists don't get to see. This trip is a once in a lifetime journey, and we cannot wait for you to join us!

THE DETAILS:
SLEEP | 7 nights at a Cuban beach casa
BEACH | Mornings and lunch on the beach each day
YOGA | Daily asana yoga classes, meditation, breath work
EAT | 2 daily Cuban meals included
CULTURE | Tour Cuban Art Neighborhoods and Museums
Day Trip to Cuba's Tobacco Region, Vinales
Dance Lessons and Rumba Festival
EXPERIENCE | Night at the Fabrica De Arte
Cruise the Malecon in a Classic Convertable
Tour a Tobacco Farm
Tour of a Rum Factory
All ground transportation provided once you reach Havana.
DATES:
April 21 - 28, 2019
LOCATION:
Havana, Cuba
Cost:
$2450 Shared Room
$2699 Private Room
Deposit: $750
2019 is officially SOLD OUT. Join the waitlist for 2020 here.
Teacher: Samy Mattei
Samy is a people lover, soul stirrer, magic believer, smile setter, love spreader, and yoga teacher. She brings an intentional and fun-filled experience to her classes with high-vibin' music, creative movement and a sprinkle of what she likes to call 'yoga magic.' She aspires to create a community of inclusion, wellness and connection. Samy specializes in teaching special populations (including children's and adaptive) and hopes to be at the forefront of a "Yoga for EveryBODY" revolution.
Yoga
Classes with Samy are described as energizing, creative and uplifting. On this retreat, plan for yoga classes that foster connection through a lot of sweat and smiles! She'll keep yoga practice light, playful and open to ALL levels. Samy aims to leave you feeling inspired, successful and blissed-out as you strengthen body, focus mind, and rejuvenate spirit. We'll wrap up each class with soothing, sweet and supportive postures to find release, recovery. and well-deserved rest. And when we roll up our mats, prepare to feel closer to hOMe in yourself, and with each other.
With cultural influences from Europe, North America and Africa throughout its history, Cuba has developed a dynamic and rich lifestyle all its own. Cuban culture is world renowned, especially for its music, art and history. It's a vibrant country full of eclectic art forms, poetry, dancing, singing, stimulating conversation, and incredibly friendly and hospitable people. Cuba may not be wealthy in a monetary sense but if you approach this transformational trip with an open and enquiring mind, the warm welcome you receive from the Cuban people will ensure you have a rich and rewarding experience.
art
Fabrica de Arte
The brainchild of Afro-Cuban fusion musician X-Alfonso, this is one Havana's finest new art projects. An intellectual nexus for live music, art expos, fashion shows and invigorating debate over coffee and cocktails,
Jose Fuster
Fuster has made a major contribution over 10 years of work of rebuilding and decorating the fishing town of Jaimanitas in the outskirts of Havana, where he lives. Jaimanitas is now a unique work of public art where Fuster has decorated over 80 houses with ornate murals and domes to suit the personality of his neighbours, he has built a chess park with giant boards and tables, The Artists' Wall composed of a quilt of dozens of tiles signed and donated by other Cuban artists, a theatre and public swimming pools.
music/dance
Buena Vista Social Club
Since 2006, successors of the Buena Vista Social Club have played regularly at the Plaza Américas Salon Plenario in Varadero. Special musical guests such as Eliades Ochoa, Guajiro Mirabal, Salvador Repilado, Barbarito Torres, Hugo Garzon, and Aguaje Ramos sit in occasionally; this is a superb opportunity to hear the legendary music of this golden age.

Calle De Hamel Rumba Festival
Aside from its funky street murals and psychedelic art shops, the main reason to come to Havana's high temple of Afro-Cuban culture in Centro Habana is the frenetic rumba music that kicks off every Sunday at around noon.
excursions
Viñales
Viñales is a small countryside town west of Havana, and even though it is just two hours away, it feels like a world apart. Here, everything goes at a very slow pace. It is common to see people trotting up and down the street on their horses, but if you walk just a few hundred meters outside town, you'll feel surrounded by farm lands. Cigar-chewing guajiros drive their oxen and plows through the rust colored tobacco fields, farmers tend to their current crops, and workers sit in sheds and farms, drying and rolling the famous Cuban tobaccos.
Santa Maria Beach
Only a short drive from Havana, Santa Maria Beach is a beautiful mixture of Caribbean blue, thatched palapas, and the occasional coconut vendor. It's the perfect place to unwind and enjoy the untouched, pristine beaches of Cuba.
aCCOMMODATIONS
Our retreat home is a charming, retro-rustic bungalow on the beautiful Playa Santa Maria outside of Havana. The casa features a swimming pool, yoga area, cute dining area, common spaces, and single and double rooms. It's the perfect place to relax by the pool or on the beach, sipping a mojito after an exciting day of exploring Havana and taking in the rich Cuban culture.
Delicious cuban cuisine
Breakfast will include fresh tropical fruit and juices which will be accompanied by a Cuban style spread and local coffee. For lunch and dinner we have the pleasure of dining in some of the best restaurants in Havana. Our culinary picks include some of the hardest reservations to come by in the city!
We are partnered with a premier travel agency that will make your travel planning stress free. Exito is 100% focused on air and is the leading flight consolidator for the adventure travel industry. For over 20 years, they have specialized in bringing a personal and seamless experience to booking international flights. At no extra cost to you, they can assist you in finding the routes and flights that best fit your needs. Click their logo below to fill out an inquiry form.
.
Our retreat to Cuba begins and ends in Havana. Book your flight to Havana International Airport.
Different airlines offer different options for obtaining a travel visa. Make sure to check with airlines to find out their procedures.
A valid passport is required for all foreign visitors to Cuba. An entry visa is required for American or Canadian nationals. We can obtain visas through our travel partners for an additional $100 or you can obtain them through the airlines. Please inquire with the nearest Cuban consulate for entry requirements for other nationalities. Life Force recommends purchasing "Cancel For Any Reason" travel insurance in the unlikely event the trip is cancelled. In preparation for your trip, please read our Travel Planning Guide for important tips and information
SOCIAL
#cubayogaretreat2018